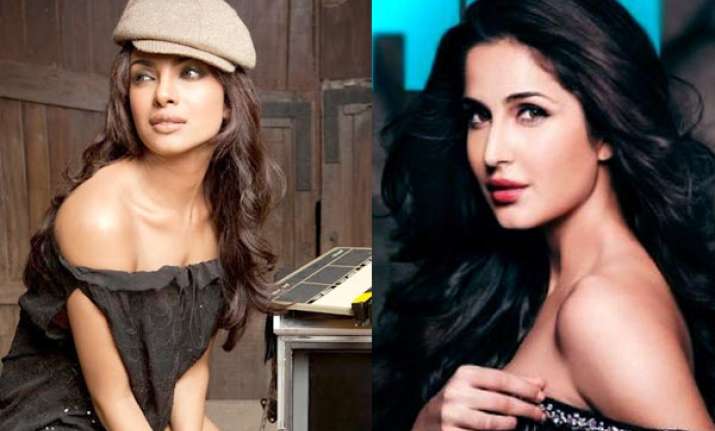 Mumbai: It's a straight fight right now between Priyanka Chopra and Katrina Kaif.
Two stars of this year's hit film Agneepath are fighting it out for Indian hearts — at least according to two polls released this week.  
A London-based magazine named Priyanka Chopra the world's sexiest Asian woman, while over on the (very) small screen, Katrina Kaif came out tops in mobile phone image downloads.
Kaif won that title for the fourth year running, while Chopra came third, reports Gulf News.
The online survey conducted by weekly magazine Eastern Eye saw Chopra, 30, defeat reigning champion Kareena Kapoor and three-times winner Kaif to claim the crown of sexiest Asian woman on the planet for 2012.  
The beauty queen turned A-list Bollywood star turned pop star hopeful has been a permanent fixture in the top three in recent years.