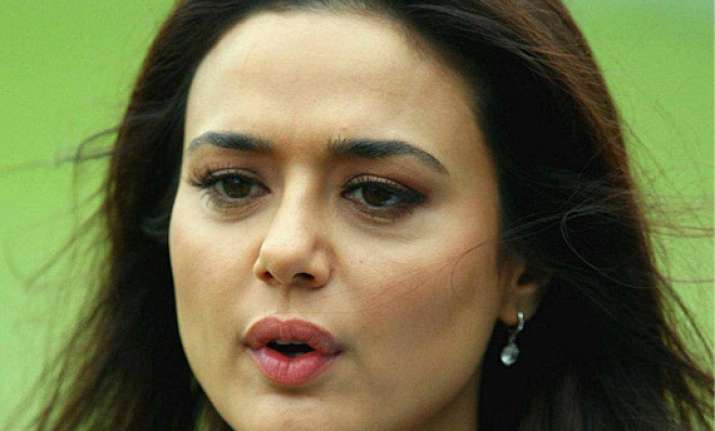 New Delhi: Preity Zinta-Ness Wadia molestation case has taken a new twist.
Bollywood actress Preity Zinta, who has accused industrialist Ness Wadia of molestation, said her former boyfriend had thrown burning cigarettes at her and locked her up in a room even before the May 30 incident at Wankhede Stadium after, which she filed a police complaint.
In a letter to Mumbai Police Commissioner Rakesh Maria submitted on June 30, Preity Zinta has revealed accused Ness Wadia of molestation including allegations that he threw burning cigarettes at her and locked her up in a room.
Preity has stated in the letter that she wants Ness to be kept away from her so that she can live in peace and has even claimed that he could kill her out of rage.
"I  just want him  to be kept away from me so I can live in peace, otherwise one unfortunate day, in a fit of rage, he will kill me and that really scares me," she wrote in the letter.
Preity further stated that she didn't intend to harm Ness by lodging a police complaint, but there was no other option left for her as she was concerned about her safety.
Preity had filed a police complaint on June 12 night alleging that Wadia outraged her modesty at Wankhede stadium on May 30 when an IPL match was played between Kings XI Punjab and Chennai Super Kings, a charge the industrialist has denied as "false and baseless".