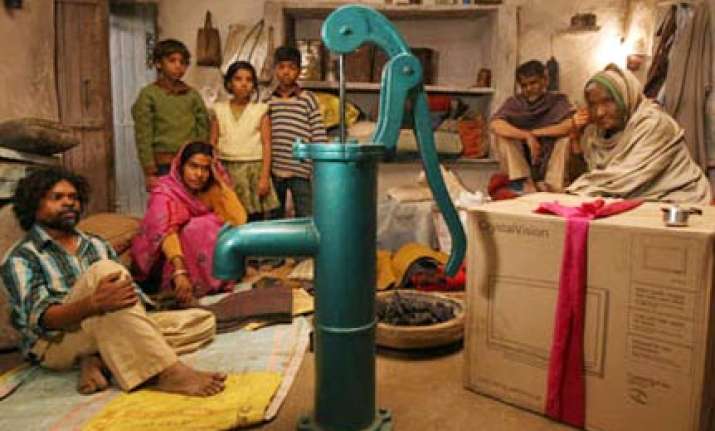 New Delhi: Taking a break from his busy schedule, Prime Minister Manmohan Singh on Sunday watched Aamir Khan's Bollywood film 'Peepli Live', a scathing satire on farmers' suicide.
Singh watched the film along with his wife Gursharan Kaur. Besides Khan, the film' producer and Bollywood star, director Anusha Rizvi and a couple of senior cast members were present at the special screening.
Khan had arranged a similar screening of the film for BJP leaders including L K Advani.
The film, starring a clutch of theatre actors with a debutante director in Rizvi, deals with the growing divide between rural and urban India through the story of Natha, a landless farmer.
He is talked into committing suicide by his brother Budhia, who hopes that their family will benefit since government has relief packages for the families of farmers, who kill themselves.
Their drunken conversation is heard by a local journalist, who writes a story in his newspaper. Soon the TRP hungry news channels lap up the story. Natha's impending death becomes a national obsession.
Incidentally, the Prime Minister has been instrumental in ensuring a financial package for farmers in Vidarbha in Maharashtra which witnessed a spate of suicides.
Such a package was also given to farmers in distress in some other states. PTI