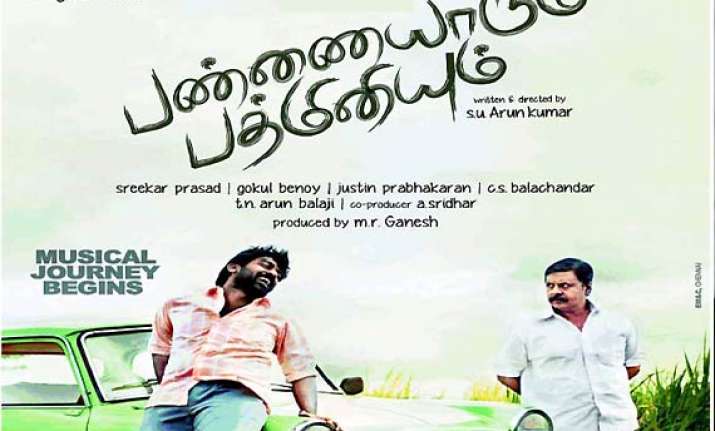 Justin Prabhakaran's soothing tunes breathe life into the emotional narrative while Gokul Benoy's cinematography aptly presents the rich montage of rural milieu.

Film:
"Pannaiyarum Padminiyum";
Cast:
Vijay Sethupathi, Jayaprakash, Thulasi, Aishwarya Rajesh, Sneha, Neelima Rani and Balasaravanan;
Director:
S.U Arun Kumar;
Rating: ****1/2
In a list featuring films that tug at your heart strings, debutant Arun Kumar's "Pannaiyarum Padminiyum" deserves to be right on the top.
An emotionally uplifting work, the film steers away from the commercial zone by constantly rewarding us with characters that not just entertain but stay with us hours after we leave the cinema hall.