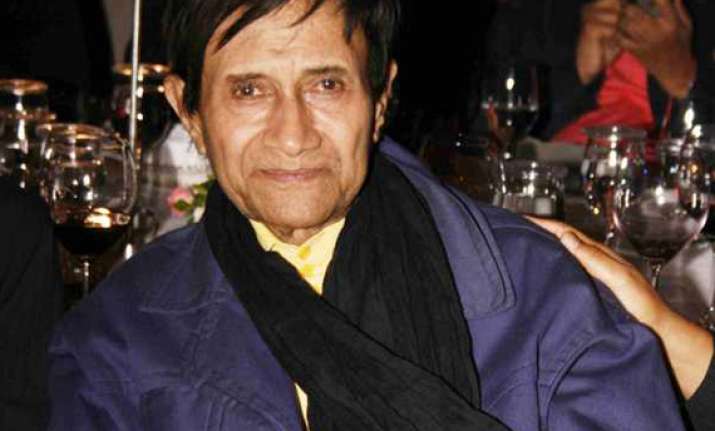 Lahore, Dec 5: The death of evergreen Indian film actor Dev Anand left many of his Pakistani fans in the showbiz sad, reports Dawn newspaper.

To veteran Pakistani film star Habib, with Dev Anand's death a golden chapter of Indian film industry came to an end.

 "I watched his famous movie 'Taxi Driver' in cinema at least thrice and every single time I enjoyed that film". He was a fine actor with his own distinctive style, he said.

Senior film actor Mustafa Qureshi said during Dev Anand's period there were four heroes; top of the line was Dilip Kumar, then Ashok Kumar, after him was  Raj Kapoor and Dev Anand stood at the end of this list.

Qureshi said Dev Anand's films clicked at the box office for their fine story lines.

Veteran film director Aslam Dar said Dev Anand was one the finest film actors India had ever produced. Besides being a good actor he had great understanding of music as well, he added.

"He used to play mouth organ very well and had a peculiar style of acting which was followed by many during his times", said Aslam Dar.

PTV Lahore producer Mohsin Jaffar said, in 1999 he took Dev Anand to a visit to the Government College, Lahore, as he was a Ravian. Jaffar said that while sitting in oval Dev Anand was excited and nostalgic at the same time.

"He was recalling his college days when he used to loiter around in Anarkali and Bhatti Gate areas", Jaffar said

Dev Anand told him that in 1944 he took Frontier Mail to go to India. The train used to run between Peshawar and Bombay.

Actor Javed Sheikh termed Dev Anand's death a great loss. "I met him only a few times in India and London. Besides being a good actor, he was a fine human being", Sheikh said.

He said many of Dev Anand's films were memorable particularly 'Guide' and 'House No 44'.

"He was a very good actor and he had his own peculiar style. Even at the age of 88 he was working for throughout his life he believed in hard work", he added.