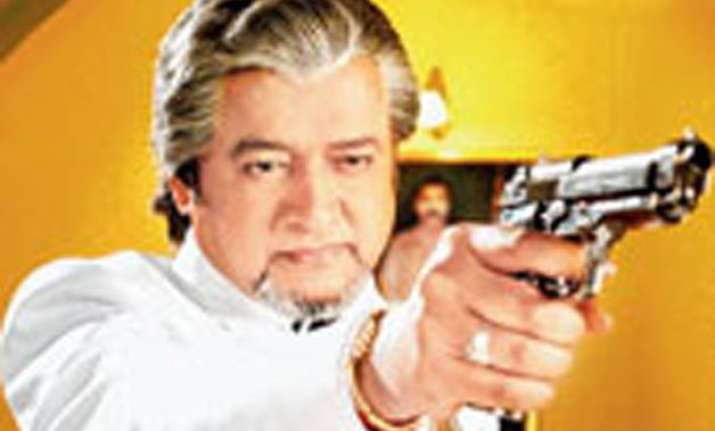 Bhubaneswar: Famous Odia actor, screenplay writer and director Hara Patnaik passed away in Sparsh hospital here this morning. He was 57.
Born in Cuttack on October 12, 1958, Hara had won a battle against blood cancer two years ago, and had returned to the floors to direct a film Om Sai Ram. Six months ago, he again fell ill and had to be hospitalized.
Playing the roles of a baddie, Hara Patnaik with his urbane demeanour and dramatic dialogue delivery changed the template of villains in the fledgling Odia film industry.
While being treated in Vellore for blood cancer, Hara Patnaik had to arrange nearly Rs 60 lakhs for his treatment, and he had to issue a public appeal for financial help.
The Odia film industry organised charity events to collect money for his chemotherapy sessions and bone marrow transplantation.
Hara Patnaik introduced many new actors like Sabyasachi Mishra (Pagala Premi) , Babushan Mohanty (Romeo: The Lover Boy)  and Anubhav Mohanty (I Love You) in movies and made them frontline actors.
Hara Patnaik acted in Om Sai Ram, to Akhire Mun, Kurukshetra, Chhaati Chiri Dele Tu, Pagala Premi, Thank You Bhagaban,Agni Parikhya, Arjun, Barsa My darling, He Panche Para Manda, Sindura Nuhen Khela Ghara, Sahari Bagha, Jor Jaak Mulak taar, Suna Chadhei and Ghara Mora Swarga.
He acted in 36 Odia films and directed 19 films. He was given  several state-level awards.
Odisha Chief Minister Naveen Patnaik has condoled the death of the actor.