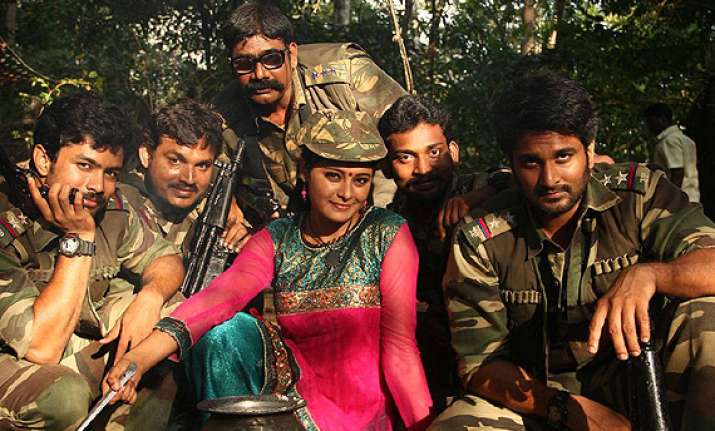 Chennai: Director Padma Magan of Tamil action-thriller "Netru Indru", which releases Friday, says that his crew struggled for over two months in the dense forests of Tamil Nadu and Kerala to shoot the movie.
"We spent about 65 days in the dense forests around the border of Tamil Nadu and Kerala. It wasn't easy to shoot under different conditions and we had to struggle a lot. I'm happy with the way the film has come out," Padma Magan told IANS.
"We shot in some never seen before locales and I'm sure these places will leave the audiences in awe," he added.
"Netru Indru" features Vemal, Richard, Prasanna, Arundhati and Manochitra in lead roles. It is produced by S. Malathy.