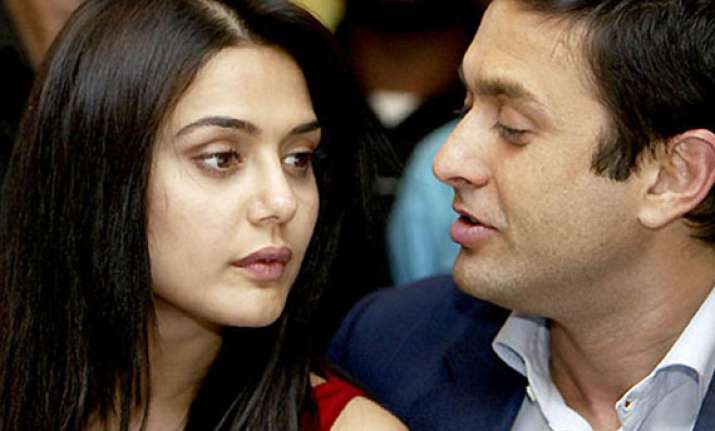 New Delhi:Preity Zinta filed an F.I.R late night yesterday accusing her ex-beau Ness Wadia of sexually molesting her inside Wankhede stadium.
has filed a police complaint against her former boyfriend and businessman Ness Wadia, alleging that he molested, abused and threatened her inside Wankhede stadium in south Mumbai.
On the contrary, the business man stood for his stand and rubbished all the allegations against him and issued a statement saying, "This is indeed shocking to hear the allegations against me. These are totally false and baseless".
Shocked at the complaint, Ness finds the charges totally false and baseless.
 The 39-year-old actress filed the complaint on Thursday night alleging that she was molested by Ness Wadia.