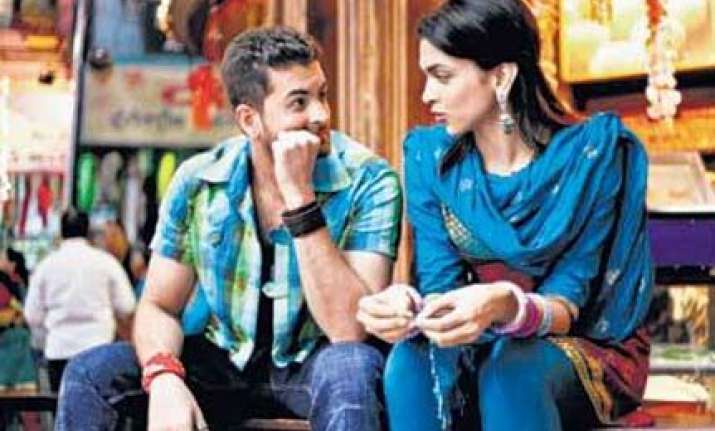 Bollywood actor Neil Nitin Mukesh was spotted shopping in the streets of Colaba Causeway and Chor Bazaar to finalise the look for his character 'One Shot Nandu' in his upcoming film, reports MidDay.
While Neil Nitin Mukesh prefers to sport stylish designer clothes in real life, he was spotted shopping at Chor Bazaar in order to look like a tapori for his next release Pradeep Sarkar's Lafangey Parindey, says a media report.
"Neil is called One Shot Nandu in the film as he's playing a tapori. Before getting in front of the camera, Neil wanted to get under the skin of the character completely from the speech to the styling. Neil did the groundwork himself in order to get a complete understanding of every aspect of a tapori's life," said a source close to the actor.
The report quoting a source says,  Neil sat down and had many meetings with his stylist to narrow down the look for Nandu. After deciding that it would be the checked shirt-ganjee-jeans look, he even went to Colaba Causeway with his stylists Manoshi Nath and Rushi Sharma to pick the desired clothes himself.  
The report says, Neil wasn't very happy with the clothes from Colaba Causeway as he felt that his look needed to be more raw and grungy. He felt Chor Bazaar would have the clothes that would fit in with the mannerisms of a Mumbaiyya tapori.
Neil went to Chor Bazaar very early in the morning one day to check out the styles there. He was very apprehensive that he would be mobbed so he took his stylists along for safety. He picked up a number of different coloured bandanas and coloured bands from Chor Bazaar that he's worn throughout the film."
The report says, the look of Nandu is quite contrary to Neil's personal style. He normally sports looks that are more contemporary with clean cuts and designs and are a mix of high street and high fashion brands depending on the occasion.
Neil enjoys wearing not just international brands but also clean cut western and Indian formals made by India's top designers.
He enjoys shopping and takes a keen interest in his personal styling for functions, films and events. Neil plans to incorporate some of these bandanas and bands in his personal wardrobe as he's grown attached to them."
Chor Bazaar in South Mumbai is one of the largest flea markets in India. It has a history that spans more than 150 years. It's famous for antique and vintage items. The main avenue is Mutton Street, flanked by rows of little antique shops which sell everything from old ship parts, Ming vases, grandfather clocks and gramophones, to crystal chandeliers and old English tea sets at throwaway prices. It is also one of the tourist attractions in the city.