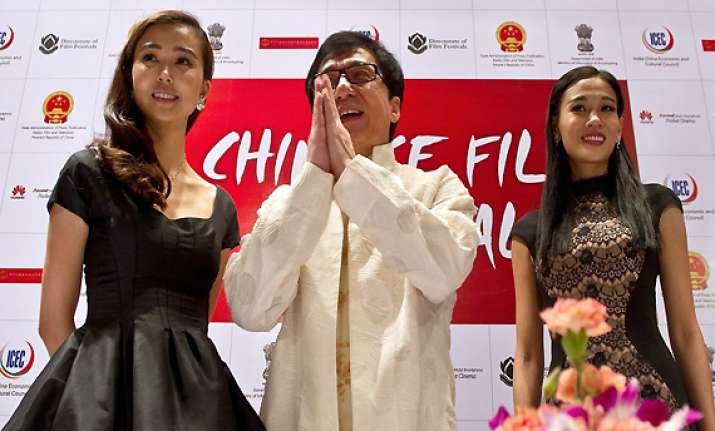 New Delhi, June 19: Indian movie buffs have loved his action avatar for years, but Hollywood actor Jackie Chan, here for the inauguration of the China Film Festival Tuesday, showed his jolly side much to the delight of the star-struck audience.
 He says he is growing old, but it's the audience's love that keeps him going.
"Namaste! Please sit down, sit down," Chan told the over-enthusiastic audience, which stood up and went clickety-click at the packed Siri Fort Auditorium as he took to the stage.
He said it was "so exciting" to be here, and he felt "so honoured".