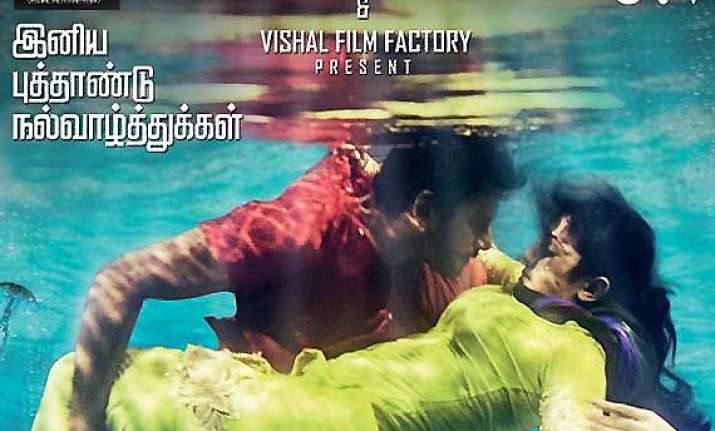 Film: "Naan Sigappu Manithan";
Cast:
Vishal Krishna, Lakshmi Menon, Iniya, Jagan, Sunder Ramu, Jayaprakash and Saranya Ponvannan; 
Director:
Thiru; 
Rating: **1/2
In Thiru's "Naan Sigappu Manithan" (NSM), neither do you have a hero to cheer for (because he's asleep mostly as he suffers from a rare sleep disorder) nor a typical villain character. You don't have a comedian and comedy tracks to keep you entertained. You have a second heroine but she doesn't the play the hero's love interest. Yet what is it that makes this commercial Tamil outing a laudable effort?