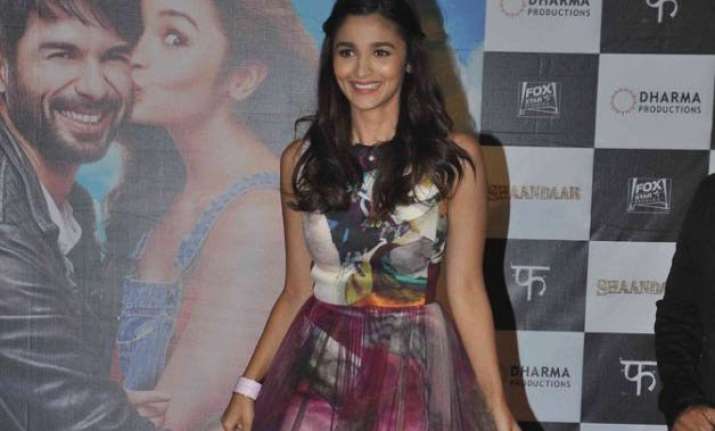 New Delhi: A father-daughter duo share a very special relationship and this is what everyone is talking about after seeing the chemistry of Alia Bhatt and Pankaj Kapur in Shaandaar.
Alia, who is busy promoting her upcoming film Shaandaar opposite Shahid Kapoor, will be seen playing Pankaj Kapoor's daughter in the film. This is the first time the two have shared the screen and their chemistry is indeed quite adorable.
However, on comparing the real-life bond with her father to the reel-life bond she portrayed in the movie, Alia Bhatt was reported as saying that her father Mahesh Bhatt gets jealous of anybody in her life.
During the trailer launch of 'Shaandaar', Alia said that father-daughter relationships are "really cute". Every girl experiences it, she noted, adding that this is how the film tries to connect with its audience.
Shaandaar, starring Alia Bhatt, Pankaj Kapoor and Shahid Kapoor is produced by Karan Johar and is slated to be released on October 22, 2015.