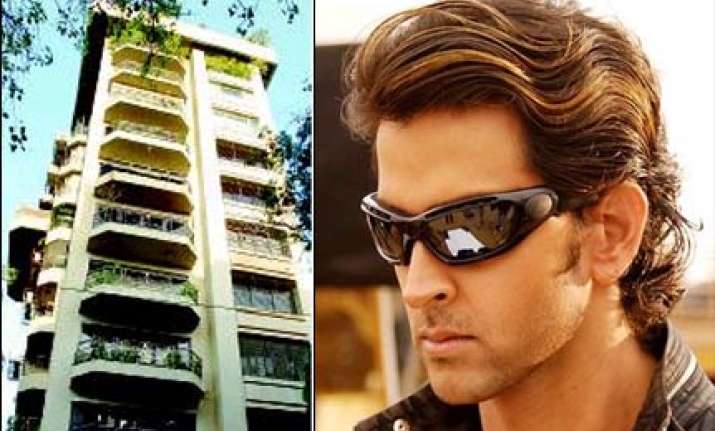 Mumbai : Oshiwara police is right now in a fix. A thief apprehended by the police is boasting of strikes at several high profile homes, including that of Hrithik Roshan, reports Mirror.
 The 31-year-old thief claims that he broke into the star's home and fled with Rs 10 lakh cash and jewellery worth Rs 25 lakh in 2009 could not be verified because the Roshans have not registered any police complaint about the incident.
 The accused, identified as Jai Anand, is a known house breaker with more than 10 cases registered against him. The Oshiwara police arrested him on Saturday after intercepting his mobile signals.
According to the police, Anand operated mainly in upscale suburbs of Juhu, Versova and Oshiwara.
Assistant Commissioner of Police Dilip Suryavanshi said, "It is true Anand is responsible for most of the house breaking thefts in these areas, but the case is still under investigation."
But it is Anand's claims of having broken into the Roshans' home that has stumped the police. Additional Commissioner of Police Amitabh Gupta said, "During interrogation he has confessed to stealing valuables from an actor's house but we are yet to verify his claim."
Hrithik Roshan could not be reached for comments. His sister Sunaina said she does not remember if a theft had taken place at her brother's house.
Prakash Nepali aka Narayan Mander, is a master of disguise. Police suspect that he works with a gang but are yet to get more information about his associates.
Fifteen days ago, Anand had committed a robbery in which he stole Rs 32 lakh and mobile phones from a flat in Nestle Apartment, Lokhandwala, belonging to the complainant, Sandeep Om Prakash Jaju, who resides in flat number 402.