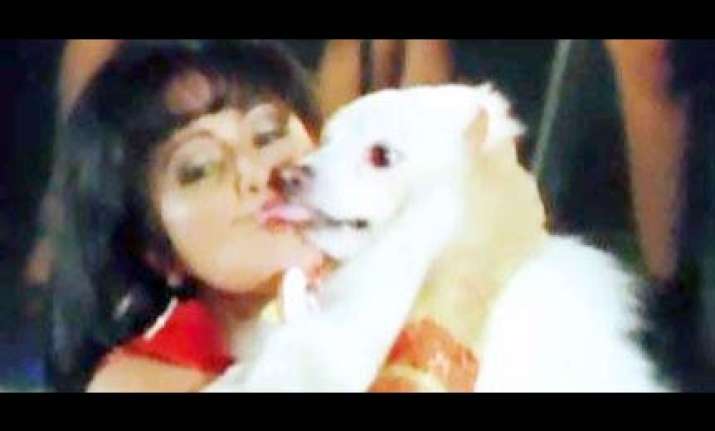 The Mumbai police has sent a notice to the director of a music album featuring model Survi Chatterjee making love to a dog, reports Mid Day.
The album Uai Maa Uai Maa to be released on Saturday features the model making love to a dog even as an animal activist hassought police help to stop its release.
The makers, however, said they will go ahead with the release on its scheduled date. Animal activist Durga Rai, who is associated with Karuna, an animal rights group, watched the album after the story, 'Kutte ko to chhod do' was carried in Mid Day on July 31.
Rai has lodged a complaint at MIDC police station, seeking that the release of the music album be held back.
"I watched the video which shows the model making love to the dog. It's outright indecent," said Rai. "How can she do such a thing? We will not allow the album to be released."
The police have already sent a notice to the director of the album. "We tried to call him up, but he was not available. The notice summoning him to the police station has been sent to him," said Police Inspector Shobha Pise of MIDC police station.
The makers of the album and the model are all set for today's release. "I have got the notice, but we will release the album. It does not show anything indecent," said producer Harish Jaiswal of P J Films.
In the album, model Survi Chatterjee globe trots to find herself a suitor, but finds none. She returns to India to settle for a dog and makes love to it. In the video, she is seen kissing the dog all over.