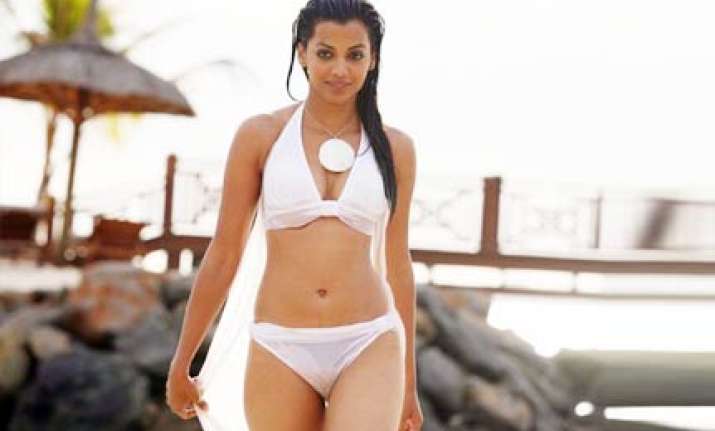 Bollywood actor Mugdha Godse's friends have been calling her to say that her character in her latest release Help has been haunting them in their dreams; the sentiment is echoed by her fans on a social networking site, says a media report.  
Her movie Help may have been a dud at the box-office but Mugdha Godse has this bizarre story to tell. The actress, who was seen as the possessed character of Pia in last week's release, is now at the receiving end of eerie and chilling stories.
Her family members and close acquaintances have been calling up and telling her that they keep seeing her possessed character from the horror thriller in their dreams! They told her that this is proving to be a very scary experience for them.
Her fans on a social networking site have also been writing to her and sharing the same experience, saying this is causing them sleepless nights. The Help star is both bewildered and amused after hearing all these anecdotes.
She quips, "Yes, I have been getting a lot of calls from people saying that they are seeing the ghost in their dreams! Well, if I am coming in people's dreams and spooking them out, then I think it's a compliment for me. After all, that is the whole purpose of a horror movie!"  
Help, which has Bobby Deol as Mugdha's co-star, has Mugdha playing a star wife who returns to her parental home only to find strange things unfolding and finds herself possessed by an evil spirit.
Or, are Mugdha's friends kidding?