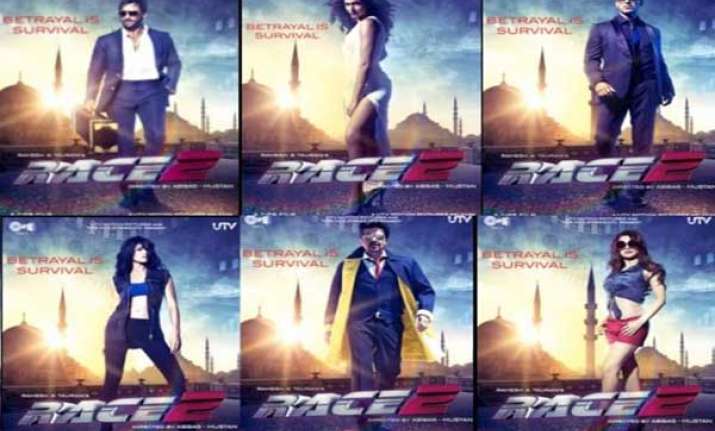 The expectations are always high from an Abbas-Mustan flick as they are best known to offer a suspense thriller drama.
The prequel of Race2  had a decent plot  in which one could apply one's brains. Here the poblem lies with the sequel, which are mostly  fluff, without any stuff making difficult for one to exhaust one's brains.
Wanna get entertained?  Once again, don't get into logics and statistics as we have been  doing for some recent past action masala flicks.
Ranveer Singh
(
Saif Ali Khan
) befriends Armaan Malik (
John Abraham
) and lures him to billions of profit with numerous illegal modes. Elena portrayed by
Deepika Padukone
is Armaan's sister and the partner in crime, while
Jacqueline Fernandez
plays his love interest. Ranveer's reason to befriend with Armaan is not just to make money but has a strong motive behind it. What is that? Find it out yourself.
The other character from Race brought forward is Robert D'Costa reassessed by
Anil Kapoor
who is now a refined club owner living a luxurious life with his fruits.
While it was Sameera Reddy in the first instalment, it's  comeback lady Amisha Patel to accompany Costa as her secretary in the second.