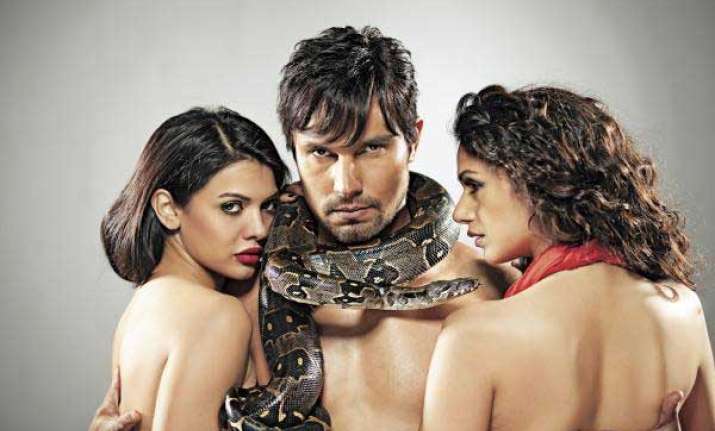 Love, trust and loyalty, are the three things among those which a couple shares and expects from each other, unless it is ruined by jealousy and skepticism. The debutant director Vishesh Bhatt's 'Murder 3' is finally all about these ingredients but is portrayed in a messy way.
The flick looks into a fashion and a wildlife photographer Vikram's (Randeep Hooda) life who moves from Cape Town to Mumbai with his lady love Roshni (Aditi Rao Hydari).
All goes fine between the two until Roshni suspects Vikram's loyalty and finally decides to leave him with just a 'farewell' video message.
Upset Vikram complains to the police about her disappearance but himself becomes the suspect in the case however, they find no prove against his involvement.
While the disheartened and lonely Vikram consumes the pain of Roshni's departure in a Bar, he falls in love with Nisha (Sara Loren), the bartender working there.
A new chapter of love and seduction opens and the duo shifts to a palatial house build decades ago where Vikram and Roshni used to live before.
The house is as scary at night as it is beautiful during the daytime. Soon Nisha finds something wrong in the house, something haunted, someone within, someone staring and finally tries to unfold the hidden truth. Well what's that truth? Find it out.