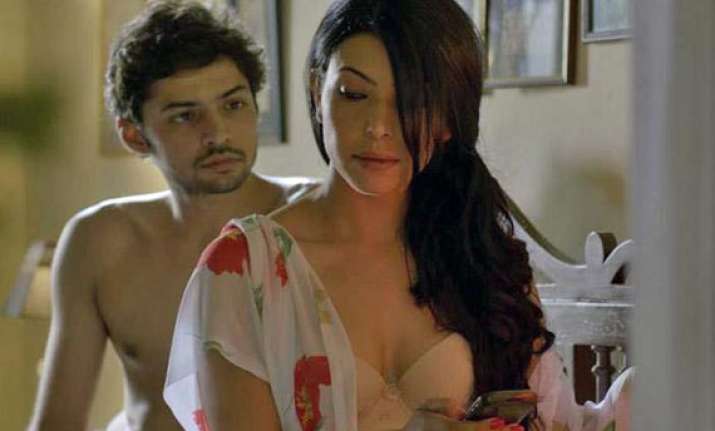 Cast: Shilpa Shukla, Shadab Kamal, Rajesh Sharma, and Dibyendu Bhattacharya;
Director:
Ajay Bahl
Writer:
Ritesh Shah
Rating:
***
She runs a  working women's committee, but it's a cover for sex trade. A sex guru with a  fantastic mind, she teaches her students the art of lovemaking. She employs them in her escort business and takes her cut out of their earnings. But it's not a  lady escort service, a male escort one.
It isn't surprising if we delve deeper and find the murky world of gigolos. But how do they get  entrapped into this dark world  needs to be pondered over. BA Pass takes you to the thinnest  layer of the sex trap which will surpass you imagination.