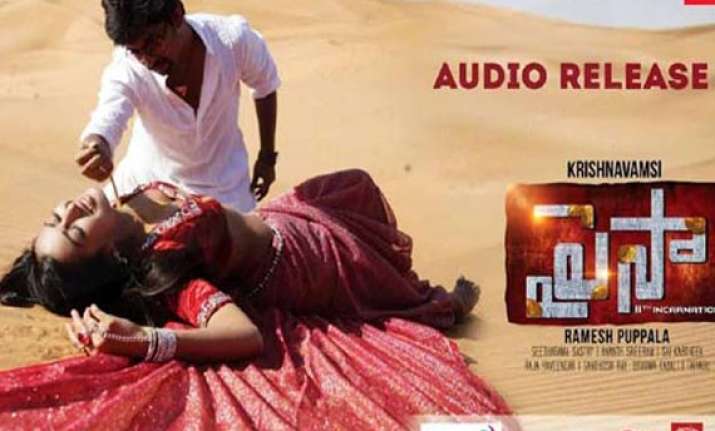 Chennai: Money is the most important factor around which the story of Nani-starrer Telugu actioner "Paisa" revolves, says director Krishna Vamsi, who is confident about the film's success when it releases Friday.
"Even the character in my film is called Pracash, because he chases money more than anything in the world. I have tried to emphasize on the impact money has on our lives, how it is dictating to us. Money plays a very important character and without it there's no story in the film," Krishna Vamsi told IANS.
It's not a political film, Vamsi added.
"There have been rumours that my film is about corrupt politicians. But it's not because it only focuses on the political agenda of money minded people. For instance, it focuses on the events in the life of Pracash," he added.
Vamsi has collaborated with Nani for the first time.
"He's an actor to watch out for. I can give you in writing that he will very soon go places. He matches his talent with his humility. He's worked extremely hard for the film and has very patient even though it was postponed several time," he said.
The film also features Catherine Tresa, Siddhika, Charan Raj and Bharath Reddy.