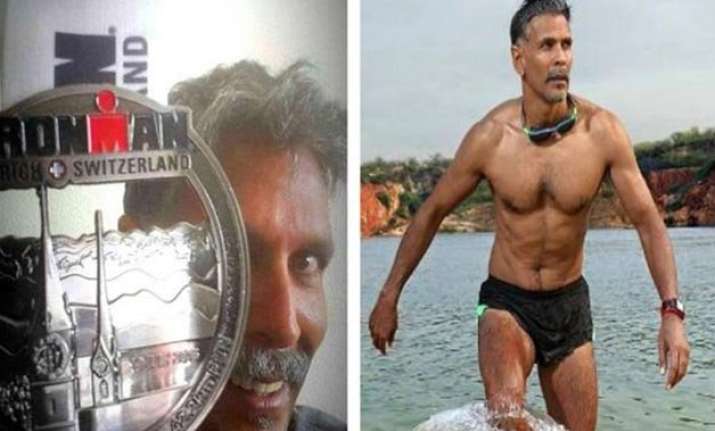 Milind Soman just proved why there will be no other like him! The actor and model has finished the Ironman Triathlon held in Zurich, Switzerland on July 19 to become the "Ironman of India."
Considered one of the toughest races, the Ironman Triathlon had 2,000 participants from around the world of which seven were Indians.
The race included a 3.8 km swim, followed by a 180.2 km cycle ride and another 42.2 km run. The participants were supposed to finish the race without a break in 16 hours to earn the "Ironman" title.
This isn't the first time the actor has appeared in news for his sportsman skills. On May 20, 2012 he held Limca World Book record for running for 1,500 kms in 30 days for Greenathon, which was TV channel's initiative to spread environmental awareness. This avid sportsperson even held the Indian National Swimming Championship title for four years.
The 50-year-old 'Sea Hawk' actor completed the race in 15 hours and 19 mins. Milind Soman has been diligently preparing for this race for the past few months and regularly shared pictures of his workout sessions on social media sites.
"If you are sufficiently aware and monitor your body's response at every stage in terms of nutrition and pace, it will all come together. I wanted to gift myself something special in my 50th year and I am glad I could do this," Soman told a leading daily on phone from Zurich.
The actor who has left many swooning over his personality will be seen next in Sanjay Leela Bhansali's 'Bajirao Mastani', which also stars Ranveer Singh, Priyanka Chopra and Deepika Padukone.
Our best wishes to the actor who has made India proud!