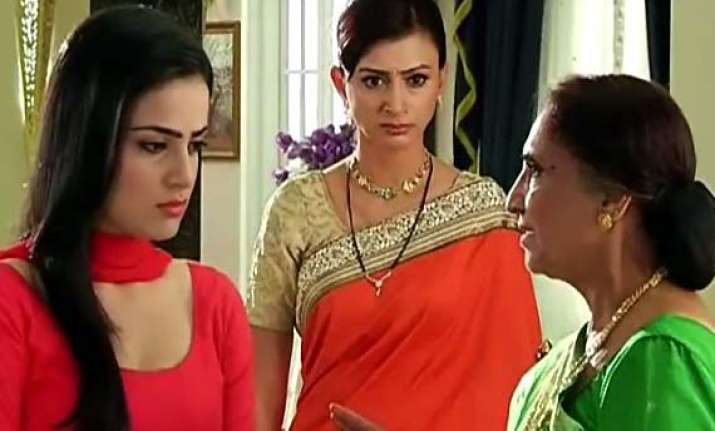 Mumbai: In the upcoming episodes of Colors TV's show "Meri Aashiqui Tum Se Hi", Baa will be seen scolding Ishaani infront of all the family members.
Actually, Ishaani is clueless about the bangle which was given to her by Chirag's mother as a symbol of accepting her as daughter-in-law.
Ishaani comes to know about her lost bangle when Baa says that she wants to see the design of the kangan. Upon discovering that she has lost the precious ornament given to her by her proposed mother-in-law, Ishaani is upset and scared.
But being suspicious of Ishaani's errant behaviour, Baa asks her about the bangle to which Ishaani excuses by saying she has some work left to do, feeling something fishy, Baa tells her to get the bangles before her.
After the entire drama is unfolded, Ishaani is scolded for her careless behavior infront of all.