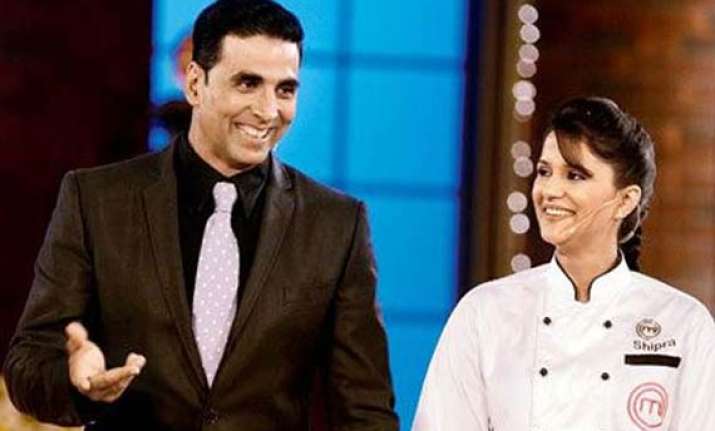 Mumbai, Jan 2: Shimla's single mother Shipra Khanna who won the cookery reality show Amul MasterChef India 2 says she's ecstatic over winning the title.
 
Shipra walked away with the trophy, cash prize of  Rs 1 crore and a cookery show on Star Plus.
 
"No words can express how ecstatic I am to have won this title.
 
"MasterChef has indeed helped me reclaim my life.
 
"It was at times shocking to see so many good cooks exit the competition those I used to look up to", Shipra told a newspaper.
 
After her separation from her husband and in the struggle to get custody of her kids,Shipra and her family went through a difficult time.
 
The title has not only given Shipra a new lease of life but has also done her parents proud, says the newspaper report.
 
She survived challenges put forth by some of the best chefs in the world such as Jehangir Mehta, one of the best pastry chefs in New York, celebrity chef Sanjeev Kapoor and cook, gourmet specialist, food critic and food writer Karen Anand.
 
The final,winning challenge was presented by Akshay Kumar, who was the guest host for this episode.