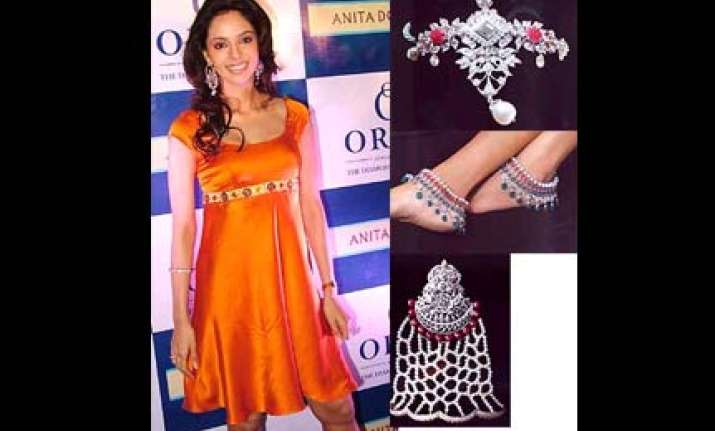 Bollywood, rather Hollywood, actor Mallika Sherawat has upped the ante. She has reportedly demanded a staggering sum of Rs 10 crore from a jewellery brand to be their ambassador, says a media report.
If that happens, Mallika might become one of the highest paid brand ambassadors soon. She was recently approached by a jewellery brand to become the face of their collection.
The report quoting a source says, Mallika has an international appeal that she has carefully built over the past couple of years. Having her on board would mean making news internationally and Mallika certainly wants to get the right money for her brand image.
The source adds, "Recently a meeting was held where a jewellery brand asked her to look into the prospect of becoming their face. Mallika readily quoted them a price of Rs 10 crore. If this works out, she will be the highest paid brand endorser (female). It will be a rare distinction and looks like she is ready to crack the deal."
Mallika is currently doing two international films Love, Barack — a romantic comedy inspired by the slew of publicly documented election love stories that sprung up during Obama's Presidential election and Jennifer Lynch's Hisss in which she plays a snake-woman. The film also stars acclaimed character actor Irrfan Khan.
"She is definitely riding on the international spotlight and cashing in on what is the right thing to do for sure," the source says.