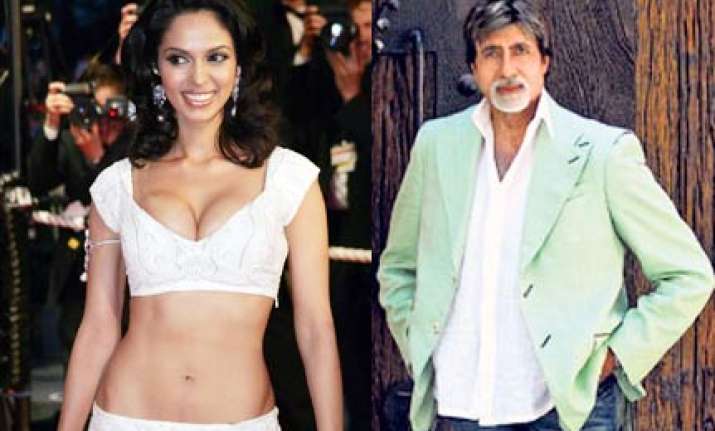 Bollywood star Mallika Sherawat, after signing several Hollywood projects, will finally realise her long-pending dream of acting with Amitabh Bachchan, reports Mumbai Mirror.
The report said Mallika, who was once content just with the idea of sharing screen space with Big B, is obviously ecstatic at being offered a script that will pair her opposite him.
Mallika's statement on a chat show, a few years ago, on being a huge fan of Amitabh Bachchan's, was talk of the town for very long. And she has harboured interests of working with Big B for the longest time now.
A source reveals, "Mallika is currently in the US and has been receiving a lot of Bollwood scripts. Many of them have interested her. But the one she is most excited about is PNC's script with Amitabh Bachchan. It is a love story where Mallika and Amitabh will be paired opposite each other. After bagging roles in Hollywood, Mallika's ultimate dream is to work with her favourite Indian superstar."
Hence, Mallika, who has been away from Bollywood for a very long time, will now return to the industry that gave her a break. And what an incentive for doing that!
She has apparently signed Inder Kumar's multistarrer Dhamaal 2 in the meantime. Though she is reading various different scripts at the moment, she has already liked the one with Amitabh Bachchan a lot."
Mallika says, "PNC has sent me the script and I have really liked it. I will be taking the narration once I am back in India end of this month."
 When asked if Bachchan is the main reason for her to like the script so much, Mallika quips, "Who wouldn't want to work with the superstar and run with him on screen?"