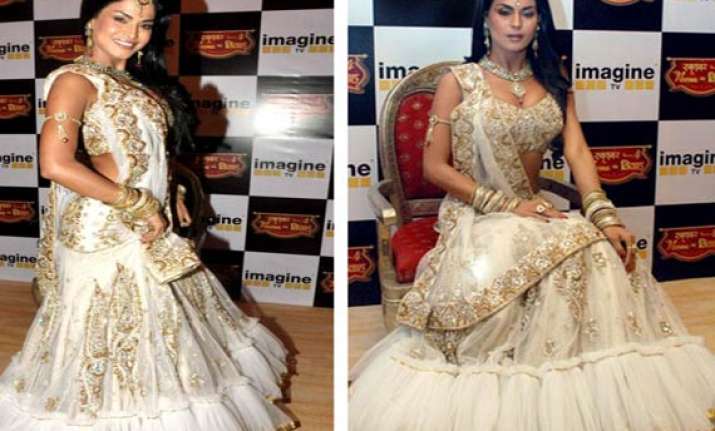 Bhopal, Dec 21: The Majlis-e-Shoora of All India Muslim Tyohar Committee here has declared Veena Malik's forthcoming swayamvar  season 4 reality show as anti-Islamic and has called for her to be ex-communicated from Islam (Qaum se khaarij).
 
The Majlis expressed strong objections over Veena Malik's nude photos and her swayamvar reality show, saying the Pakistani actress was working against the tenets of Islam, said Dr Ausaf Shahmiri, president, Majlis-e-Shoora.
 
Dr Shahmiri said, Islam cannot allow such acts by a lady.  The Majlis-e-Shoora has begun its two-day meeting at the Islami Markaz here.
 
Ulemas attending the shoora said Veena Malik posing in the nude and doing a swayanvar reality show was against Shariat. She should be excommunicated, they said.