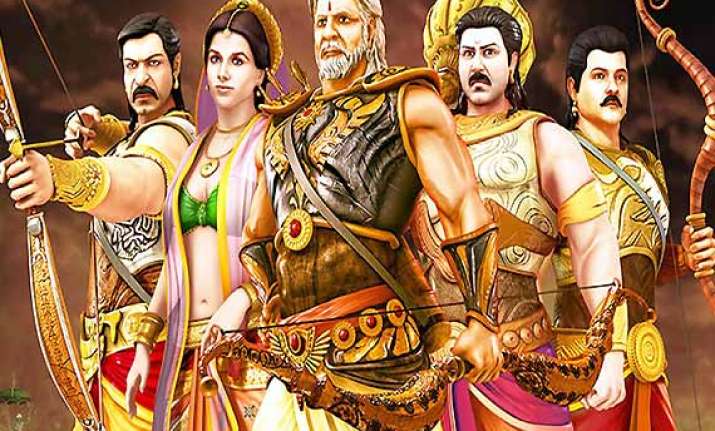 The presentation is epic in intent, yes. Alas, the execution, packaging and projection leave the epic undernourished and over-emphasized.
Film:
"Mahabharat 3D";
Voices
: Amitabh Bachchan, Sunny Deol, Vidya Balan, Ajay Devgn,
Anil Kapoor
, Shatrughan Sinha;
Director
: Amaan Khan;
Rating: **
If you were hoping that animation films would come of age with this purported epic, you are in for a disappointment. Though the characters from the Mahabharat have faces and voices of the biggest stars, the images do not add up to a compelling canvas. Not by a wide margin.
Or, perhaps, it's because those eminently known faces and voices assume the roles of the mythological characters that we are unable to connect, let alone empathise with the astonishing tale of valour, manipulation and war that we've grown up with. Folklore and mythology when done with excessive flamboyance loses its efficacy.