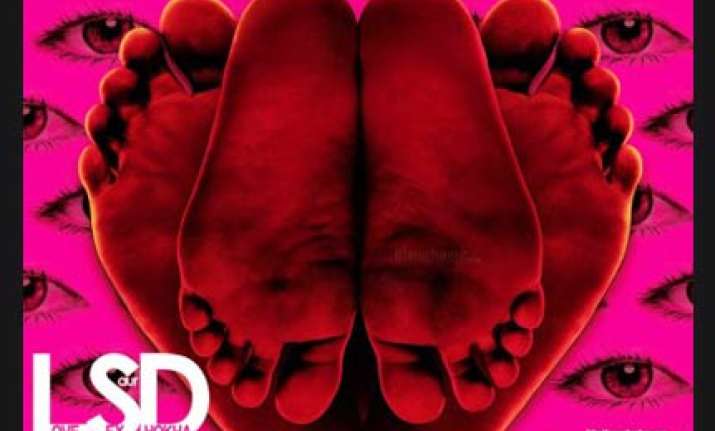 Even before its release, Ekta Kapoor's film Love Sex aur Dhokha has become a rage online. The movie that boasts of Bollywood's 'boldest sex scene ever' is creating waves even before the movie hit screens across the country.  
More than three lakh people have already seen related videos on YouTube. Also, more than 13,000 members have joined the official Love Sex aur Dhokha group on Facebook.
Ignitee Digital Solutions which is taking care of the online marketing of the movie is aggressively promoting it on the net, especially on social networking sites. A dedicated application called LSD Guru, which predicts the love of the user, has already created a rage on Facebook.
This is not a completely innovative attempt as similar applications have been created by other movies, which were widely accepted on the web and turned out to be successes.
 The Love Aaj Kal application on Orkut for instance, was used by millions of netizens in which the user had to help the protagonists Jai and Meera break the ice with some exciting opening lines.  Similarly, My Name Is Khan and 3 Idiots had web applications that were a big hit.  
"It's a new approach to promote a movie through social networking by making applications and it is picking up rapidly. By doing this, the user can connect with the movie and also know the latest updates. We have seen wide usage of movie-based applications and a large number of users joining official communities," explained Rahul Kulkarni, product manager, Google India.
Not only applications and web communities; to promote movies on the digital platform dedicated games are being created for social networking sites. The Teen Patti game on ibibo.com became quite a rage and saw more than a million games played before the release of the film.