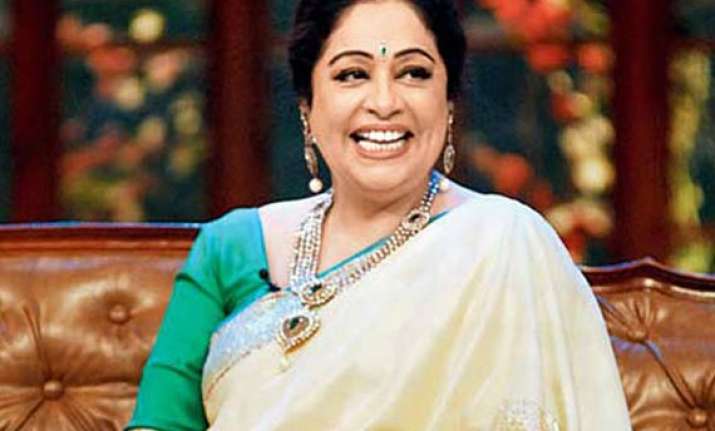 Hyderabad: Actress Kirron Kher Wednesday unveiled textile and fashion designer Gaurang Shah's heritage collection of sarees for spring-summer 2014.
The event "An evening with Kirron Kher" was organised at Gaurang's flagship store in upmarket Jubilee Hills. It was well attended by high-end fashionistas who have penchant for hand-woven sarees.
"Hyderabad is one of the most important fashion and cultural cities in India, which brings together heritage and innovation. The collection for this season include experimentation in weaves and prints, striking the perfect balance between heritage textiles and contemporary attitude," Kirron said.
There is nothing more beautiful than a hand-woven saree, said Kirron, who has also added Gaurang's collection to her wardrobe.
Interacting with the fashionistas, she said she would love to do a line of sarees along with Gaurang in the future.
Kirron said their relationship was more than a designer-celebrity one.
Gaurang is well known for his mastery in the art of Jamdani.