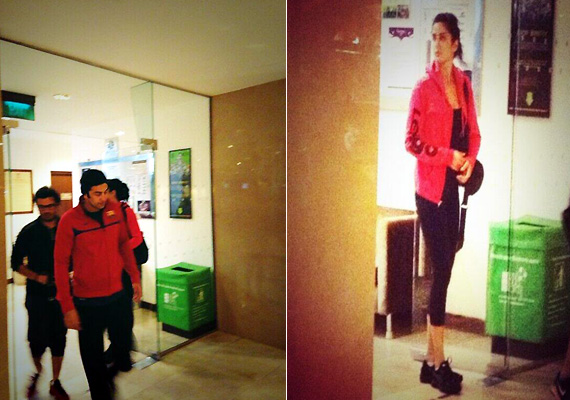 Salman Khan gave a blockbuster hit with 'Jab Pyaar Kiya to Darna Kya', but it seems Ranbir Kapoor and Katrina Kaif ( Salman's ex-flame) have not a learnt a lesson.
The couple keeps on shying away from paparazzi when it comes to revealing their relationship status.
The couple never tries to shy away from making appearances together then why keep the status under secrecy.