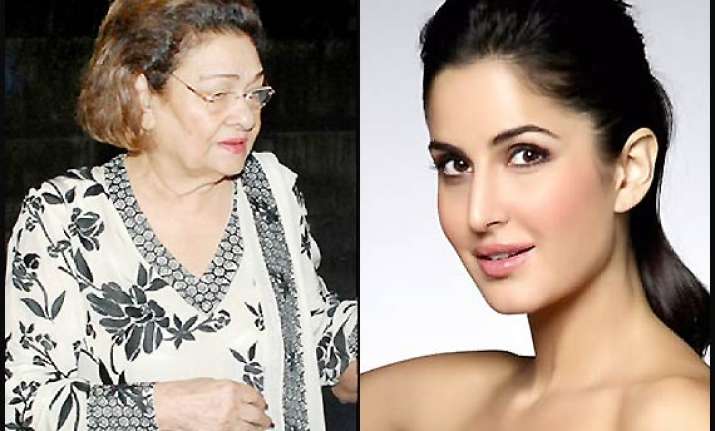 Soon after refusing all the marriage rumours surrounding her relationship with Ranbir Kapoor, Katrina met the actor's grandmother recently.
As per the reports the lady met her alleged boyfriend Ranbir Kapoor's grandmother Krishna Raj Kapoor, wife of showman Raj Kapoor.  B-town is full of buzz that Ranbir and Katrina are planning to tie the knot in 2015. But the actress wiped out all such reports recently.
If further reports are to believed, Ranbir's mother Neetu Singh invited Katrina over the lunch and Katrina met both the ladies, followed by a long chat over their future.
It was long in news too that even Neetu has started preparing for the wedding and the 'Dhoom 3' actress has secretly hired stylist Anahita Shroff to design her wedding dress.
Previously too, we have seen Katrina getting along with Ranbir Kapoor's family members following the pictures of her having dinner with Neetu Singh and other close ones from the family. 
 
No matters how much the duo denies about their bond, something is really cooking. They might have refrained from announcing publicly for now but it seems this too might happen soon!