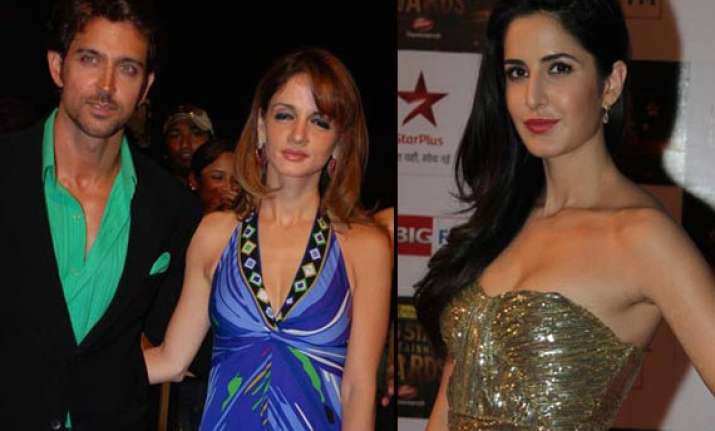 New Delhi: While everything was going absolutely in a fine tune between the 'Bang Bang' co-star Hrithik Roshan and Katrina Kaif, there is a sudden weird change being observed in the latter's attitude recently which is not going down well among the crew members.
The actress, who was initially at her chirpy best with her 'Zindagi Na Milegi Dobara' co-star, is now-a-days maintaining quite a formal relationship on the sets with him.
According a leading daily, earlier Katrina used to have ample topics to keep herself and Hrithik engage but now after she is done with her shots, the actress goes back to her vanity van and spends time alone.
Rumours are rife that post Hrithik-Sussanne split, Katrina doesn't want to give any fodder to the rumours mills, since Sussanne is even today keeping an update on her hubby's activities with whom she had split but not divorced. However, the shooting is not perturbed by this at all.
Katrina and Hrithik are currently in Abu Dhabu shooting the last leg of their flick. It is reported that the 'Amazing Spider-Man 2' stunt director Andy Armstrong will make them perform some nail-biting stunts.