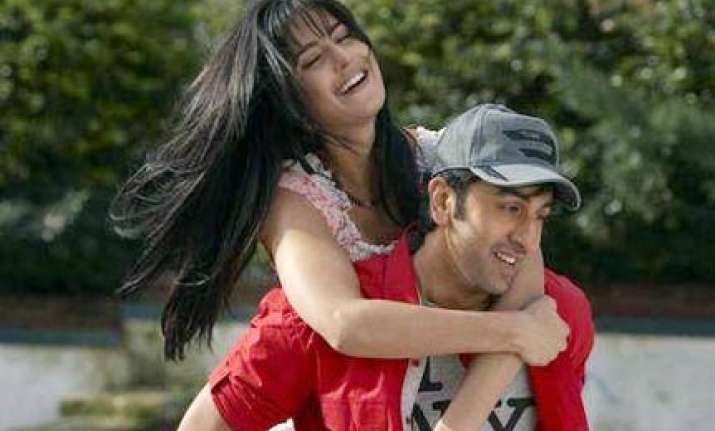 Rather than cash in on their hotter-than-hot jodi, Ranbir Kapoor and Katrina Kaif have decided to do only one more film together for now.
And they have chosen Anurag Basu's Khamoshi where Ranbir plays a deaf-and-mute character and Katrina pitches in with the powerful role of a woman who inspires, supports and eventually galvanises him into achieving his goal.
While Katrina's role as a politician in Prakash Jha's Rajneeti is inspired by Suchitra Sen in Gulzar's 1975 classic Aandhi, in Anurag's film her role is similar to Shabana Azmi's opposite a blind Naseeruddin Shah in Sai Paranjpye's Sparsh. Anurag is confident the actress can pull off something so complex.
But, beyond this film, what is heartening to note in this dogeat-dog world of Bollywood, is that Imtiaz Ali sacrificed Karina for Anurag.
Apparently, the actress could only do one of two projects with Ranbir, so the two filmmakers mutually decided that Anurag's film needs her more.
In return, Anurag has given Imtiaz the first right to Ranbir's dates. Imtiaz starts his film in May and ends in July. Anurag gave him 15 days for promotion from the day he finishes his film and will start Khamoshi in August after Imtiaz is done.
Talking of Katrina, Anurag said, "She is a very sensitive actress. So far we haven't really seen her dramatic worth. This happens with very beautiful actresses."
Aware that all eyes will be on Ranbir and Katrina after Ajab Prem Ki Ghazab Kahani and Raajneeti, Anurag added, "They are magical together. But my film will create a different magic."