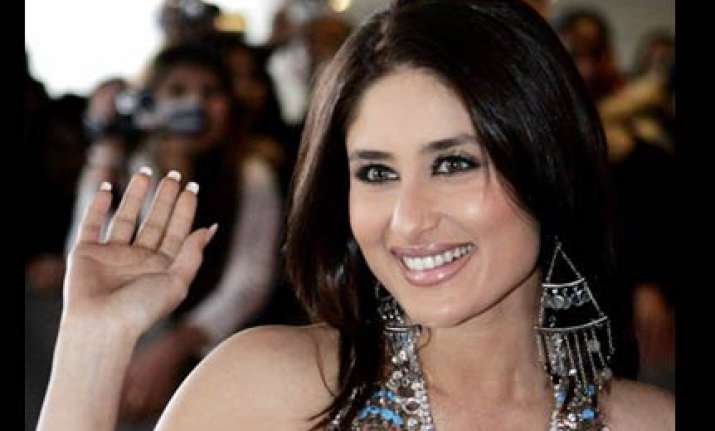 Bollywood star Kareena Kapoor has been offered Rs 10 crore for Rohit Shetty's film Golmaal 3, reports Mumbai newspaper DNA. 
If she signs the contract, she will become Bollywood's highest paid female actor surpassing Aishwarya Rai Bachchan.
Aishwarya is currently the highest paid female actor in Bollywood. 
According to DNA, Kareena's success graph has risen even more after Jab We Met.  She was apparently paid Rs 2.5 crore for Kambakkht Ishq and little more for Golmaal 2.
Rohit's film went on to become a hit and the director wants to repeat the cast for his next that will take the story forward. Till now, Kareena has never been a part of any sequel. So to make her sign this film, Rohit has offered Rs10 crore.
Yudhajit Dutta of Mindscapes, a company that also manages Mahendra Singh Dhoni, said, "Kareena's brand value is definitely on the rise. She is getting big banner films; even if they don't work, it will push up her brand equity."
However, Anirban Blah, the head of Kwan Entertainment and Marketing Solutions that handles Saif Ali Khan and Freida Pinto, thinks otherwise.   He said, "Just because she is being offered Rs10 crore for a film doesn't mean that her brand image has shot up drastically. Rohit would want to keep her in his film because he is making a sequel; without her it would be a different film. Under such circumstances a star is generally paid more. Her brand will rise sharply only if she signs on big ad campaigns. This year she has only signed one big campaign."