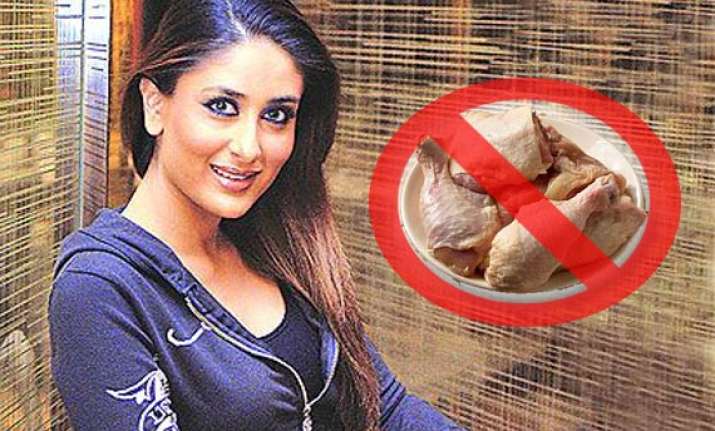 Mumbai, May 11: Bollywood actor Kareena Kapoor refused to endorse a popular poultry brand saying that she had converted from being a meat-eater into a strict vegetarian, says a Hindustan Times report.

Officials from the poultry company approached her to endorse their ready-to-use packaged raw chicken and eggs for which they were ready to shell out a few crores, but the actor refused.

A source close to Kareena said: "The officials thought that since she had eaten non-vegetarian food as a kid and while growing up, she would be cool to endorse the brand, even though they were aware of her current food preferences.

She met them just once and told them categorically that they had come to the wrong person, and even a few crores can't lure her to become a face of the poultry company."

The source said, another reason Kareena refused to endorse the brand was her personal belief in every product she attaches her name to.

"She detests promoting brands that she doesn't believe in", the source said.