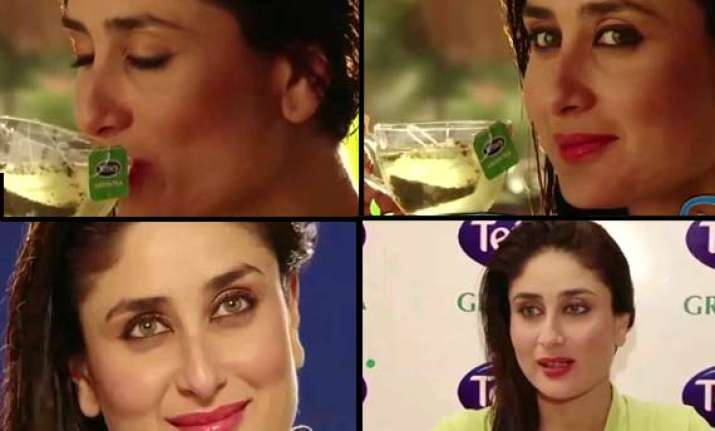 Mumbai: The Tata Global Beverages Ltd, the owner of British tea brand Tetley Tea, today relaunched its green tea with an aim to take the product to small town markets and has roped in actress Kareena Kapoor as its brand ambassador to reach out to the public.
"We have relaunched the green tea in the domestic market. We want to take it to the tier II and III markets and for this we will have to reach out to public in a big way and so have appointed Kareena Kapoor to take our brand to interiors", Tata Global Beverages marketing vice president for India and South Asia Vikram Grover said here.
He said the company was investing significantly on marketing. "We have made significant investments for this. We will reach out to public through print, digital and TV", he said without disclosing investment details.
To reach out to the larger public, the company has also launched a campaign.
Tetley Tea, sold across 40 countries, comes in six flavours in its green tea portfolio including ginger, mint, lemon, honey & lemon, citrus & spice and aloe vera.
Currently, the domestic green tea market is Rs 100-150 crore and the company enjoys market share of 35-40 per cent.
"Of our total tea revenues, green tea currently has a very small share and is dominated by black tea. But we expect the green tea segment also to contribute significantly and this is a move towards it," Grover said.