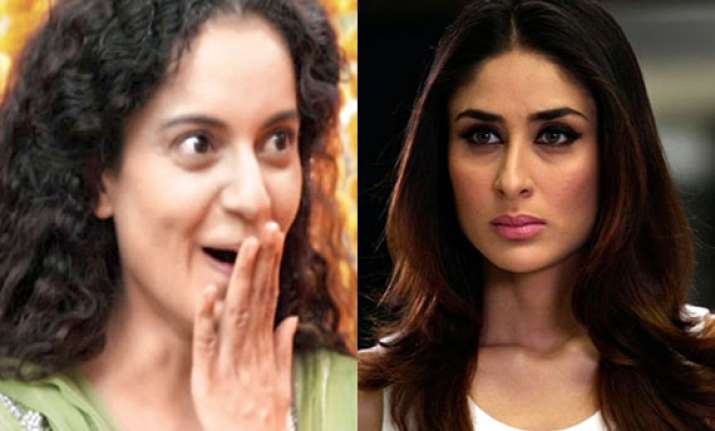 It seems the life cycle has come full circle, as Kareena Kapoor, who always swanks the fact about getting ahead of roles as a charity, may be in to gain one herself this time.
Kareena Kapoor is reportedly approached by Sujoy Ghosh to star in 'Durga Rani Singh', after Kangana & Vidya walked out of the project.
Sujoy Ghosh, who had written 'Durga Rani Singh' for Vidya Balan was in for a shock when his muse 'Balan' (he fondly calls Vidya Balan with this name) turned over the role. And what has damaged Sujoy-Vidya's rapport more, is the fact that Vidya is working on other projects while saying no to Sujoy.