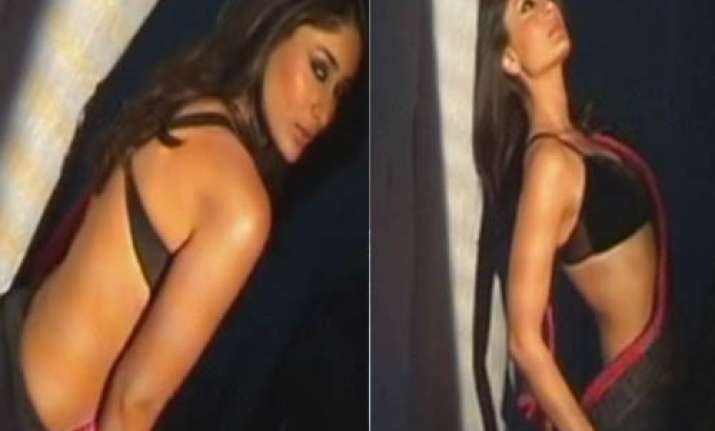 Mumbai, Feb 23 : Bollywood star Kareena Kapoor was given the Stardust award for the Sexiest Woman in Bollywood on Wednesday night.
Watch Video
Said Kareena: "If I am awarded the title of sexiest woman of Bollywood, then I think Saif Ali Khan should be given the award for the sexiest man in Bollywood." 
Kareena says,  after her, Kajol and Karishna Kapoor are the other sexiest women in Bollywood.