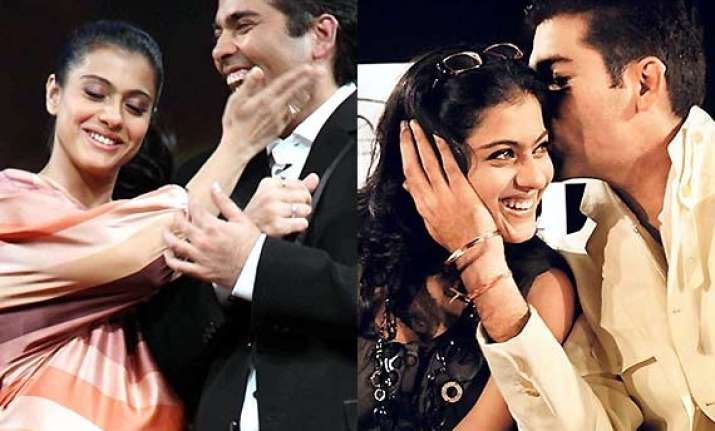 New Delhi: Ever since Bollywood industry was divided into the abyss of groups and clans, SRK, Kajol and Karan Johar were among few who stood by their bond regardless of any outside effect.
But this bond seems to have got one loose end. If rumours are to be believed, once besties Karan Johar and Kajol have now drifted apart.
At two separate ccasions, noted director Karan Johar excused himself and kept it to a subtle 'No comments' about talking on friend Kajol.
This move might not ring bells inside minds of many but those who have observed the close relationship shared by the duo would be shocked to see such reactions from either of them.
Karan and Kajol who remained buddies for more than 2 decades recently had a clash following a misunderstanding that was exaggerated over a minor issue.
Both share a circle of common friends and this comes as a surprise that even their friends didn't try to sooth the clashes between the two. A Bollywood whisperer tells us that the couple's friendship turned sour after a minor misunderstanding that was presented to both side in a different manner by a common pal.
This lead to spark the feud which ended up making the matter worse. It is said that they both finally sat together for coffee and solved out their differences and marking out the person who created the gap between them.
Not it seems the good times have started form both Kajol and Karan and the bad time awaits for the pal who turned the matter worse for both of them.