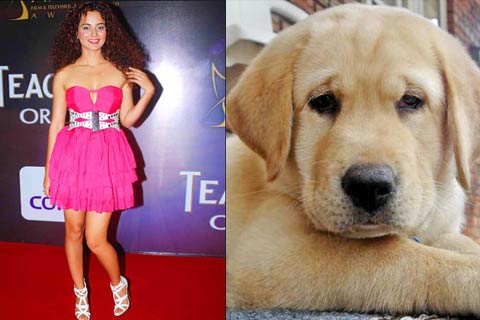 The times are not favourable for Bollywood actor Kangna Ranaut.
Her pet dog has chewed up her expensive shoes, says a media report. Her branded pair went missing one day and after a while the shoes were found below the couch in a tattered state.
They were chewed so badly that Kangna could do no damage control. Last heard, the star was keeping her footwear beyond her pooch's reach.