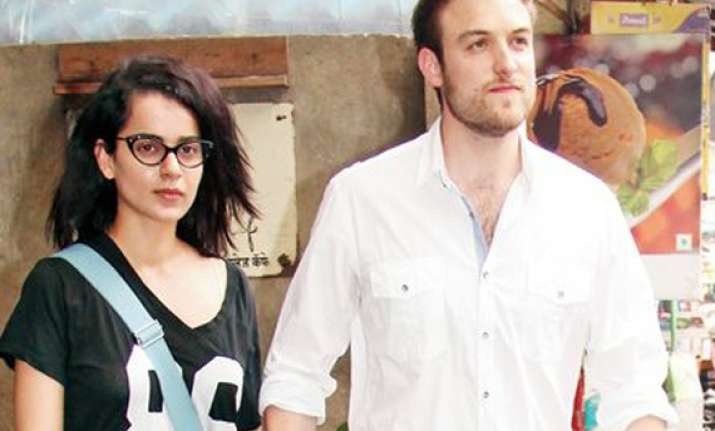 Mumbai: Actress Kangana Ranaut these days seems busy with her UK-based boyfriend Nicholas Lafferty, a Doctor by profession in United Kingdom. 
The actress has stepped out in the open with her boyfriend first time in india. Nicholas Lafferty, is presently on a month-long holiday in India.
It's learnt that the couple is dating each other from past one year. Nicholas being a doctor by profession,is very busy but whenever possible-he spends leisure hours with the actress. Kangana sometimes travels abroad while the doctor does the same to approach his desi girl.  
Recently duo was spotted in suburban café on Friday afternoon in Pali Hill in Mumbai. Furthermore they are planning to sport out the one month holidays with adventure.  
When quizzed about her boyfriend's visit, Kangana admitted at he is in town and that she plans to make the most of his holiday here.  
Hope the actress has found her Mr Right this time!