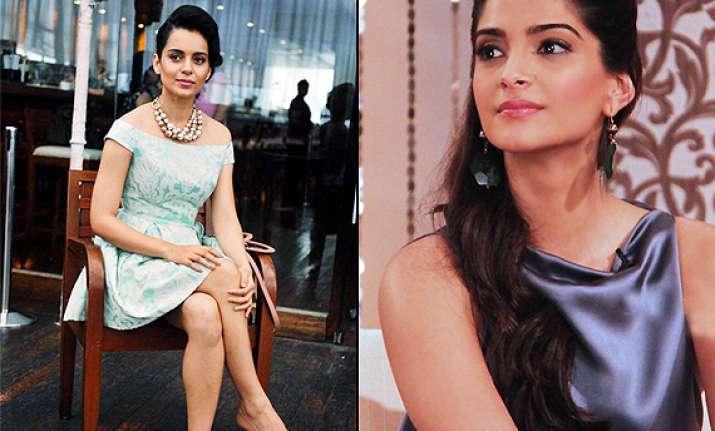 It seems that the Sonam Kapoor's episode from 'Koffee with Karan' season 4 has upset many Bollywood beauties.
The show is always high on gossips and has a lot of controversial statements. Bollywood fashionista Sonam Kapoor was not behind making it even more controversial.
After criticising
Deepika Padukone
for her fashion sense, Sonam made a statement that , "If you're not good looking, they think you are a good actor. Just because you look ordinary and you talk loud doesn't mean you're a good actor."
Many people form Bollywood were miffed with the statement and Kangana took it more seriously. While interviewing to a leading daily Kangana said, "Sonam has said that people who act well are ugly, I have heard. So, do I get the crown of the ugliest person? Because after watching 'Queen', people have been telling me that I act really well. So according to Sonam, I am the ugliest actor in Bollywood today. And well, I accept that with all the gratitude and humbleness."
The war of words not just end over here. Kangana slams Sonam about her flop films. "If at all our cinema is not good today, people like Sonam should be held responsible. There are people out there, who might not fit into that Vogue kind of space, but they have all the right to be an actor" said the 'Queen' actress.
It seem that Kangana is really upset with Sonam's statement.  This could be main reason why she is showing her fierce side of 'Revolver Rani' to Sonam. Be careful Sonam!