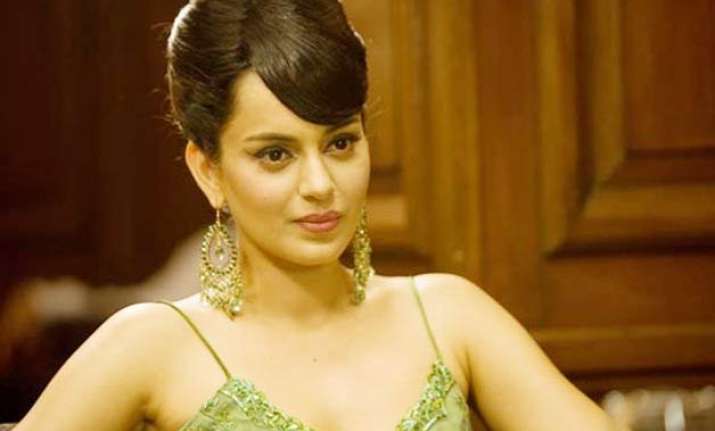 Mumbai: The 'Queen' has done it yet again! Time and again, Kangana Ranaut, the queen of Bollywood, as she is called fondly by her fans, has proved that no one can beat her when it comes to ruling over B-town.
While earlier the lady stood tall with her unrivalled performances in movies like Tanu Weds Manu Returns, Queen and Fashion, now she claims that she "deserves" to get the highest remuneration amongst the female stars of Bollywood.
The 'Katti Batti' actress, who is getting a staggering Rs 11 crore for an upcoming movie says, "I think the kind of films and roles I do takes a whole year... I think it is justified. At some point, we have to come to that place where we are equally paid. It is a small step... we are headed in that direction".
As per a report in a leading daily, she spoke on the disparity between the remuneration of the male and female actors of Bollywood. Kangana said, "There is a huge gap between the remuneration of an actor and actress... it will take time (to reduce the gap). Male actors get into production, share profit and they don't take money at times but are involved in some capacity which is economical and resourceful. These things suit them as they have made a place for themselves; they have command over the box office."
However, on profit sharing, she simply said, "Not now, may be after sometime."
Her upcoming flick with Imran Khan – Katti Batti – is due for release on September 18.