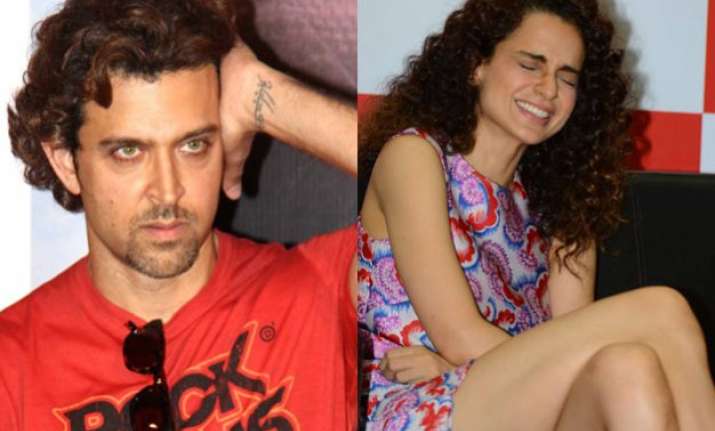 New Delhi: Actor Hrithik Roshan's love life has garnered attention from gossipmongers since a really long time. Tabloids have been obsessed with whom he is dating and clutch the tiniest bit of information about him tightly.
Lately, his rumoured affair with actress Kangana Ranaut became one of the hot topics of discussion. It all started when the 'Queen' heroine commented that Hrithik is her silly ex who keeps doing weird things to attract her attention.
What followed this candid comment was a tweet by Bollywood's Geek God saying that he had better chances of having a relationship with Pope.
And this wasn't it, as we know. Kangana had laughed it off and said that people should stick to their words.
Now, another statement by Hrithik has added fuel to this already fiery exchange of words.
During a recent award show, Hrithik was asked how he feels about Kangana's reaction to his tweet. Hrithik replied, "Bahut Behuudaa Sawal hai aapka" (This is a ridiculous question.)
This somehow shows that Hrithik wants to stay miles away from commenting on his personal life unlike Kangana. We have seen Kangana never mincing her words, but the same bashing attitude cannot be expected from Hrithik.
Whatever the case, Kangana and Hrithik's rumoured affair still interests the media. Let's see if Kangana replies to this or no.