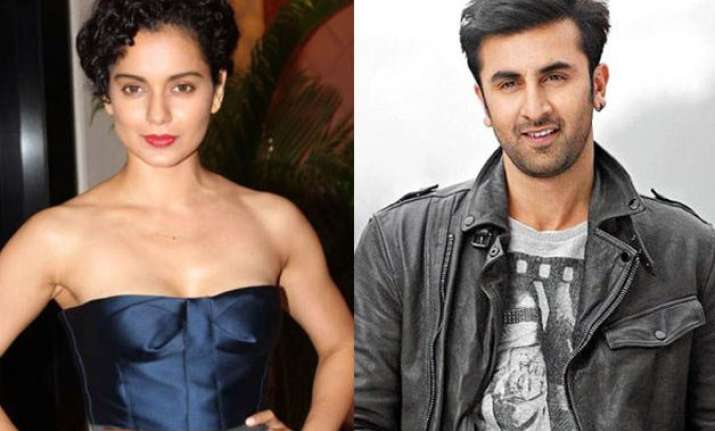 The Queen of Bollywood, Kangana Ranaut is all set to play the role of Manyata Dutt in Sanjay Dutt's biopic. If everything goes planned, Kangana Ranaut will be seen as Ranbir Kapoor's wife in Rajkumar Hirani's bopic of Sanjay Dutt.
It is already confirmed that Ranbir Kapoor will be the lead in this biopic of Sanjay Dutt.
Kangana and her sister Rangoli were spotted coming out of Rajkumar Hirani's house. Kangana has been really fond of the 'PK' director and has hoped to work with him. It could be very much possible that the meeting would have been about biopic on Sanjay Dutt.
Not long ago it was rumoured that Deepika Padukone will play the role of Manyata Dutt but Raju Hirani had rubbished such reports at an event.
Kangana Ranaut definitely is a fan of Ranbir as she has expressed her desire to work with him in the past,"I definitely want to do a film with Ranbir but I need to have a good role," she had told reporters at the 'Tanu Weds Manu Returns' trailer launch.
If Kangana is finally roped in for Manyata Dutt's part, it would be an interesting watch. Manyata and Kangana were close friends in the past, before Manyata's relationship with Sanjay Dutt was out in the public domain.
Ranbir Kapoor who has said that it is going to be difficult for him to portray Sanjay Dutt, will make a fascinating couple with Kangana Ranaut.