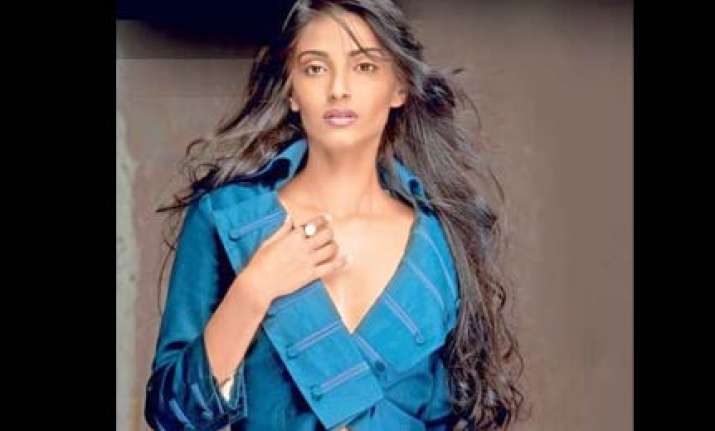 Anil Kapoor's daughter Sonam Kapoor says: Just being a star kid is not enough. You know how the industry functions, for sure. But what helps at the end of the day is your hard work and talent."
Sonam's only two releases so far  Saawariya and Delhi 6 have been boxoffice disasters. But she says, "Saawariya and Delhi 6 didn't do as well as they were expected, but they did well enough for the producers to recover their money." 
On promotion of dynasties in Bollywood, she says, "Why subject just the film industry to dynasties? It's everywhere, because its about familiarity. You are more likely to take up some- thing that your parents have done and know about."
So now that her dad, actor Anil Kapoor is doing so well internationally, Sonam does have a familiar ground abroad. "The boundaries are blurring between industries such as Hollywood, Bollywood, Tollywood... so there's no crossover happen- ing any more. But I'm open to any film in any language as long as the character and the script are exciting."
Right now, the Kapoor girl has wrapped up her homeproduction Aisha. And she admits, "It's easy to work with my sister as a producer because she is my sister. And it's not easy to work with my sister because she is my sister." There're also Thank You with Akshay Kumar, I Hate Love Stories with Imran Khan and Mausam with Shahid Kapoor. 
Reportedly, Sonam got a dressing down by director Pankaj Kapoor for reporting late to the sets of Mausam. "I'm always on time, it's loose gossip by some journo who has too much time on hand," she signs off.