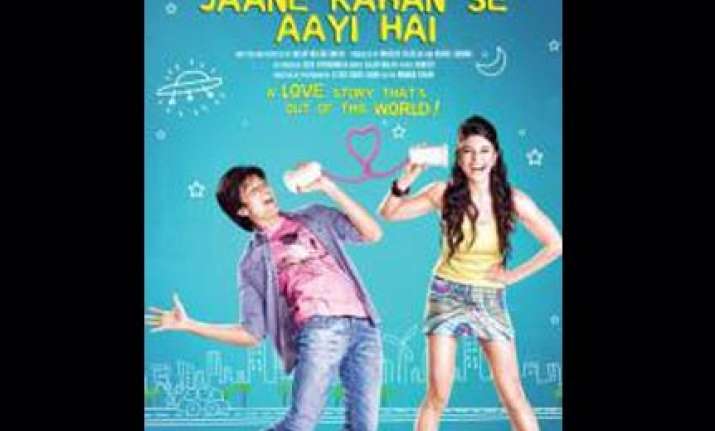 Jaane Kahaan Se Aayi Hai starring Riteish Deshmukh and Jaqueline Fernandez has been given a ' U/ A' certificate by the Censor Board much to the consternation of the director, says a media report.
The  reson behind the U/A certificate is that a porn video called The Return of the Pink Pussycats is played many times throughout the film. The porn  video was toned down for Indian viewing but the censor board was not satisfied, the media report said.Director  Milap Zaveri is extremely worried because an A certificate will cut down his audience, especially because the movie has been projected as a comedy.The porn video is one of the highlights of the film, which releases on April 9.
 " It's a very funny track about a DVD that gets circulated among three friends being played by Vishal Malhotra, Ruslaan Mumtaz and Riteish," our source says.
Milap confirms: " The Return of the Pink Pussycats is a porn DVD that keeps getting circulated among the characters in the film. There's certain naughtiness to it, and I think it will go down well with my audience. Still, I am happy that the censor board has given my film a ' U/ A' certificate without cuts. There are no complaints." Apart from the porn video, the characters in the film also mouth swear words, which will be beeped out.
Milap says, " Yes, there is adult humour in my film. Today's youngsters use all kinds of words and I have shown that. But it isn't crude or vulgar. It's something you can watch and have a good laugh. Despite the jokes and one- liners, the film is basically a romantic comedy... a clean one at that. A lot of people think it will be like Masti, but Jaane Kahaan Se Aayi Hai has more romance to it."