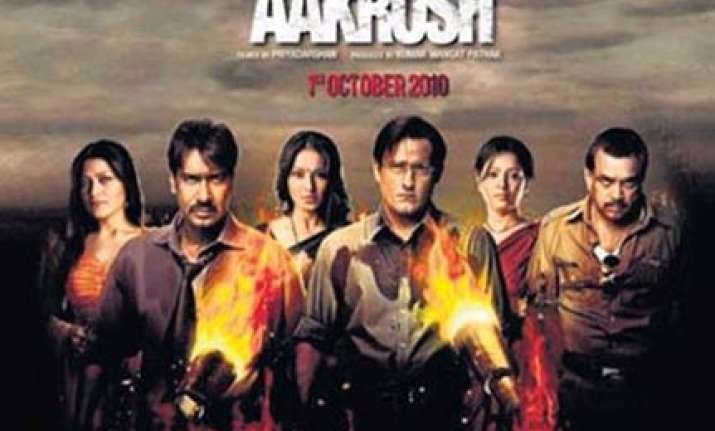 A Mumbai newspaper has published the following facts : 
Aakrosh: Priyadarshan directs the film starring Ajay Devgn,
Bipasha Basu
and Akshaye Khanna. The film releases in October.
Mississippi Burning: Alan Parker directed the Gene Hackman-Willem Dafoe starrer. The film released in 1988
INVESTIGATING AGENCY
Aakrosh: CBI (Central Bureau of Investigation)
Mississippi Burning: FBI (Federal Bureau of Investigation)
CASE IN POINT
Aakrosh: Honour killlings
Mississippi Burning: Murders of three civil rights workers by the Ku Klux Klan 
RESEARCH UNDERTAKEN
Aakrosh: Producer Kumar Mangat claims Aakrosh was made after reading several reports on the subject in newspapers
Mississippi Burning: Is based on historical events surrounding the murders. Including a 1975 TV docudrama titled Attack On Terror: FBI vs The Klu Klux Klan.
See both the flicks and decide yourself.