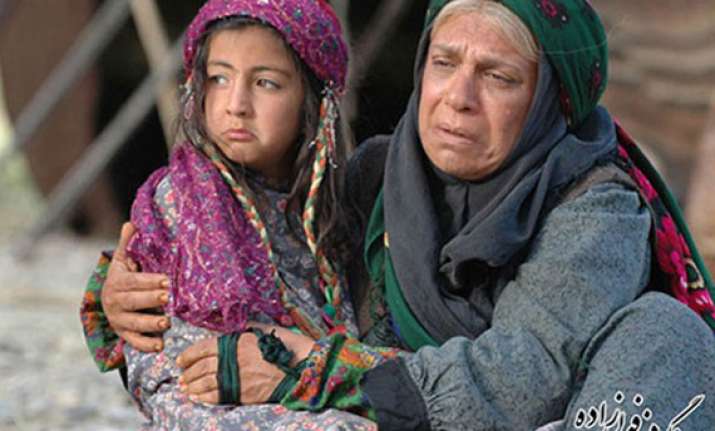 Hyderabad, Nov 20: Iranian film 'Alafzar' (Meadow), won the coveted 'Golden Elephant' for the best feature film under the international category at the 17th edition of the International Children Film Festival India (ICFFI), which concluded here today.

'Alafzar', the story of how two kids Ali and Nargis brave the difficult times faced by their family, is directed by Mohammed-Ali Salebi.

Vibeke Muasya, won the award for the best director under international category for her debut film 'Last in Africa'. The film is about Simon, an adopted boy and soccer enthusiast, who travels with his Danish Mother to his country of origin Kenya.

German film 'Vorstadkrokodile 2' (the crocodiles strike back), directed by Christian Ditter, was named the best feature film under international category of children's jury. In the Indian section, 'Chillar Party' won two awards— the best feature film and the best feature film under children's jury.

The award for the best Indian director was given to Umesh Vinayak Kulkarni for his film 'Vihir', while the golden elephant for the best screenplay Indian category was given to Sanjay Chouhan for 'I am Kalam'.

The award for the best little director was given to Varun Haldar and Vinita Nayak for 'Hamare Duniya'.

The biennial seven-day film festival, organised jointly by the Children's Film Society, and Central and Andhra Pradesh governments, had started on November 14 at Shilparamam here. A total of 152 films from 40 countries were screened and a representation from Africa and South America was held for the first time.

"Around 1.75 lakh children watched the films and participated in the children's film festival," Children Film Society of India (CFSI) Chairperson Nandita Das said at the award distribution ceremony.