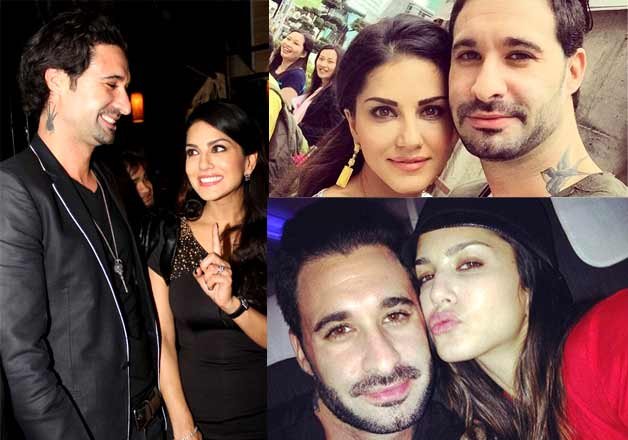 Know why Sunny Leone – Daniel Weber is INSEPARABLE!
New Delhi: Touted as the sex goddesses,
Sunny Leone
's private life always been a mysterious part for her fans. Despite making several public appearances with husband
Daniel Weber
, not many people know how and when Sunny met her loving husband.
The time where Bollywood's most talked about and adored couples are getting divorce, Sunny and Daniel's love is blossoming each passing day.
Not many people know that Daniel too was a pornstar and both Sunny and Daniel have worked together in various movies.
Despite having connection with such a enigmatic past Sunny share a sweet married life with her husband. Daniel accompanies wife Sunny to almost every film's sets or promotional activities.
Read some interesting facts about Sunny and Daniel that will make you gaga over this lovely couple. READ MORE
Sunny was not impressed with Daniel in their first meeting!
Yes, you read it correct! It took Daniel a cool six weeks of persuading to convince the Ragini MMS 2 actress to agree to go out with him.
In fact, Sunny today even admits to deliberately showing up late for their first date in the hope that he'd reject her. He changed her mind by sending 24 roses to her hotel room.
Daniel is Sunny's business partner as well
Both Sunny and Daniel have started SunLust Pictures as a joint venture in 2009. All the business matters are looked by her husband Daniel.
Sunny never signs any movie script without Daniel's approval
As proved when Sunny went on record to admit, "No script offered to me is approved without Daniel's permission. I do not sign any contract without making him read it."  Only after Daniel's permission Sunny gives green light to any movie.
Despite hectic schedules the duo spends quality time together
Sunny's Twitter and Instagram account is full of couple's romantic pictures. Both of them never forget to grab little vacation despite the hectic schedule. The vacation selfies are best example of it.
Daniel is passionate about cooking
Daniel Weber loves cooking and treats Sunny with some exotic cuisines. Sunny, who is conscious about her fitness and physique never says no what Daniel has cooked.
Apart from these, Sunny regularly receives various gifts from her husband. The recent gift that Daniel gifted her was swanky Maseratis worth 1.5 crore.