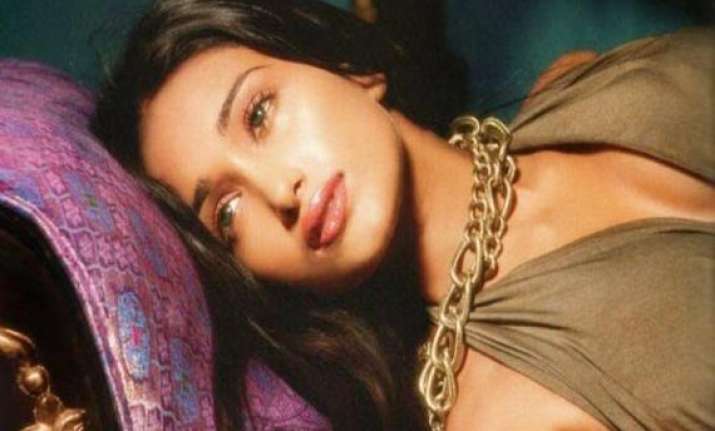 Mumbai, Jun 5 :  Twentyfive-year-old Jiah Khan was feeling too much insecure as Mumbai Police stumbled upon a hidden fact  seven months ago, in which the actress slashed her wrist at her residence and was rushed to a local hospital by a watchman Devraj alias  Deva and Suraj's friend.
Police sources said, the incident was kept under wraps from the media, but the watchman has now revealed the incident to police.
Juhu police has called the watchman Devraj alias Deva for formal questioning tomorrow. Deva works as watchman in Jiah's household.  It was Deva, who alongwith one of Suraj Pancholi's friend took Jiah to a hospital and saved her life.
And now a few facts about Suraj Pancholi:  Son of former actor Aditya Pancholi and Zareena Wahab, Suraj studied in B. Com 1st year from M M College, Mumbai, and has a sister Sanaa. Suraj used to stay with his grandmother close to Jiah's apartment.
Jiah, who had been on the silver screen for the last seven years, was facing an uphill task in her career for the last 18 months.  Suraj and Jiah met through Facebook in December 2011, and after chatting for 15 days on FB, they first met in an Andheri pub.  Suraj then started to ring up Jiah at her home frequently.
And soon, love blossomed between the 25-year-old Jiah, and Suraj, three years younger.
According to Suraj's statement given to Juhu police, the two were together on June 1 and 2, and on June 3 he left for his training and Jiah returned home.  Suraj was about to be launched by Salman Khan in his film, and Jiah was feeling insecure, more so, as she came to know that Suraj was now intimate with a woman named Neelu.
"Jiah used to love me with passion. If I did not ring her up even for a day, she used to get angry. She used to ask me to ring her up every half an hour or send SMS", Suraj told Juhu police.
On the night of suicide, the two were busy exchanging angry SMSes over the affair with Neelu. Jiah sent her last SMS at 11:07 pm, and police believe she hanged herself to death at 11:22 pm, 15 minutes later.
On the day of suicide, Jiah spoke over phone to Suraj at least seven to eight times. At around 8 pm, Jiah rang up Suraj to tell him that she had got a film offer. Suraj then immediately sent a bouquet to her, which Jiah gave away to the watchman after 10 minutes. She then went to meet Suraj, who declined to meet her saying he was busy.
The last phone conversation between Suraj and Jiah took place at 10:53 pm, according to police. The call lasted two minutes, and police officials say, this was the vital conversation during which Jiah made up her mind to take the extreme step.
What Suraj exactly told Jiah during this call still remains a mystery.
Riah's funeral procession today began at 12:40 pm from her residence to Santacruz kabristan. Aamir's wife Kiran Rao, Siddharth Mallya, Sophie Chaudhary, Anju Mahendru, actor Ranjeet, Nagma, Urvashi Dholakia, Prem Chopra came to pay their last respects.
Riteish Deshmukh also came, and left by the time the procession started towards the cemetery.
When Suraj Pancholi went to Jiah's residence, he could not control himself and broke down. He was consoled by his father Aditya Pancholi. Suraj went with the procession to the funeral.
The womenfolk stayed near the mosque as the final rites were performed during namaaz-e-janaaza. The body was then laid to rest.